Donation link: http://fundraising.stjude.org/JFK1718
The Plainfield community can help save lives by sponsoring students in the St. Jude Math-a-thon to benefit St. Jude Children's Hospital. Our students have donated more than $353,000 since we opened our school. Last year John F. Kennedy raised over $25,000. Our goal is to raise at least $24,000!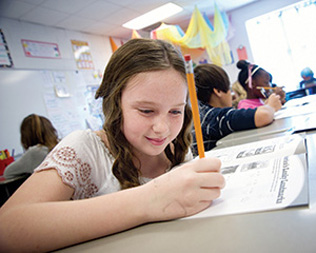 We're raising money for St. Jude!
Our school is hosting a St. Jude Math-A-Thon. We're solving math problems and asking for pledges so we can help kids with cancer and other life-threatening diseases.
Join our team and start fundraising to help us support St. Jude Children's Research Hospital. The funds you raise go toward making sure families never receive a bill from St. Jude for treatment, travel, housing or food — because all a family should worry about is helping their child live.
The event will be held from December 4th until January 31st. By sponsoring participants of the event, you will help raise funds for the world's premier pediatric cancer research center. These funds will help St. Jude in its ongoing fight against childhood catastrophic diseases.